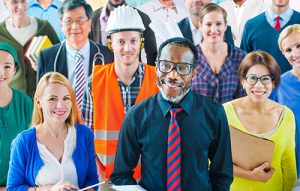 CTSC has been at the forefront of employment and wage and hour issues. Whether it is the enforceability of arbitration agreements or the applicability of wage and hour laws our lawyers have established legal precedent. Our firm has an entire practice group dedicated to creating policies and procedures for new or existing companies to ensure compliance with labor and employment laws and minimizing the ramifications when violations occur.
The lawyers at CTSC draft employee handbooks, arbitration agreements, job descriptions, pay plans, severance agreements and other employment materials. They also provide training to management on sexual harassment and other important topics and have participated in training videos for employers. Our lawyers interface with various governmental agencies when investigations are commenced or audits are performed to minimize the impact on the employer and achieve the best possible result.
As the economy and businesses change there is often a need for reorganization. When restructuring of a business becomes necessary, we assist in preparing a comprehensive strategy for our clients. From our heavy litigation experience, we know and understand the potential pitfalls to avoid and safely guide businesses through the process.
In the event that litigation ensues, the labor and employment practice group has extensive trial experience to get the best possible result. They use their extensive experience to develop creative approaches to resolve cases. We don't evaluate a case and change our evaluation to avoid trial – we look forward to add to our trial credentials if the case warrants it. Our firm is on the panels of many major insurance carriers that provide EPL coverage. As a result there is rarely a dispute between the carrier and the client over using our firm to defend the action, the costs of defense or the defense strategy.