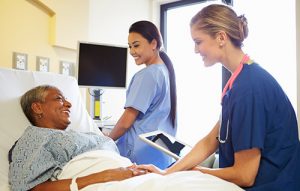 For over thirty years partners of Callahan, Thompson, Sherman & Caudill LLP have been representing mental health professionals throughout the state of California. Our group includes experienced litigators, with civil trial and administrative hearing experience who have defended psychiatrists, psychologists, marriage and family therapists, and licensed clinical social workers. We have also represented chiropractors and dentists. We believe our experience and knowledge is unsurpassed in this area of law.
We have represented mental health professionals in the precedent setting cases of Krikorian v. Barry (1987), Gootee v. Lightner (1990), Trear v. Sills (1999) and Ewing v. Goldstein (2004).
The issues healthcare professionals face are unique and constantly evolving. To achieve the most favorable result you need an attorney who understands these issues. Our knowledge and experience not only allows us to accurately evaluate any exposure but also to develop creative strategies to resolve cases quickly and favorably. We have a proven track record of success.
We understand claims against healthcare professionals can be driven by psychopathology and/or distortion in addition to economic reasons.
Our willingness to take matters to trial and aggressively defend our clients provide us with a strong negotiating position. We have also been successful in defending professionals who have been sued for forensic work and have obtained judgments in their favor.
For those who employ or supervise other professionals, we have attorneys who can represent you on employment law issues (harassment, wrongful termination, discrimination and wage/hour issues), premises liability, bodily injury and negligent supervision claims.
In addition to civil suits, we have defended professionals on accusations brought by the Medical Board, the Board of Psychology, the Board of Behavioral Sciences, the Board of Chiropractic Examiners, the Department of Industrial Relations and other regulatory agencies.
In addition to defending lawsuits and board actions, we often provide preventative lawyering through consultation with mental health professionals dealing with difficult patients. These consultations deal with issues as varied and complex as maintaining boundaries, confidentiality, difficult terminations, the duty to warn and suicidality. Through such consultations, we try to help our clients avoid civil suits and licensing board complaints.