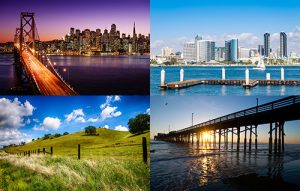 The partners at Callahan Thompson Sherman & Caudill, LLP have been successfully representing individuals and businesses in California for almost five decades. We practice in the areas of litigation and transactional matters including Business Formations, Business Transactions, Business Planning & Growth Strategies, Business Acquisitions & Mergers, Business Succession Planning, Class Action, Complex Litigation, Construction Defect, Copyright, Trademark & E-Commerce, Elder Law, Employment, Insurance Coverage, Intellectual Property, Labor, Personal Injury, Premises Liability, Products Liability, Professional Liability, Real Property, Non-Profit Organizations Including Churches, Charities & Religious Orders, Sexual Misconduct & Abuse, Trust Litigation and Wage & Hour. The firm consists of approximately 30 attorneys and offers a full statewide presence with offices in Orange County, San Diego, San Francisco and Fresno.
Callahan Thompson Sherman & Caudill, LLP also serves in the capacity of general counsel to a number of companies and also defends companies in liability actions of all types both privately and through a multitude of recognized insurance carriers in all federal and state courts. We are available to partner with you and/or your organization to handle any legal issues you might encounter whether proactively through training, seminars, policy development and review, business formation, purchase or sale, or through litigation when the need arises. Our extensive knowledge and experience about specific industries enables us to provide legal services in a successful cost effective and efficient manner.
We are trial lawyers. However, CTSC provides legal services to its clients with a business approach to problem solving. We take pride in finding cost-effective and direct answers to frequently complicated and difficult issues. Our goal is to be part of the solution, not just another part of the problem. We provide counsel and advice with appreciation for the business realities our clients regularly confront.
CTSC represents approximately 750 privately-held businesses and professional practices in Southern California. We form, sell, buy, merge and dissolve businesses. We provide counsel for commercial transactions; real estate and leasing sales; employment/labor issues; and business, financial and succession planning. When planning and negotiation are not enough, CTSC provides experienced and effective litigators prepared to advocate the client's position in trial in state or federal court, in arbitration or administrative proceedings, or in other alternative dispute resolution forums.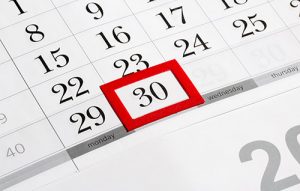 We recognize that each client is unique and that every client is entitled to individual attention. Within our firm, we have dedicated practice groups consisting of supervising partners and their respective associates who possess specialized legal expertise in the team's focus area. Clients are carefully assigned to a team with the skill necessary to meet their specific needs. The goal is simple: Provide excellent legal representation to our client in the most prompt, efficient, economical and creative way. We are determined to offer superior results-oriented representation in a cost effective manner. To achieve our goals, we have developed a file handling system that allows for files to be assigned and handled by the same attorneys from inception thereby eliminating the costly and inefficient file shuffling that occurs at so many firms. Each file is handled by an attorney or attorneys within one of the specific practice groups and is periodically reviewed and discussed during practice group team meetings to ensure excellence and efficiency in file handling. This approach results in an efficient and cost-effective method of providing highly proficient legal expertise to our clients.
Whether we are representing the plaintiff or the defendant, Callahan Thompson Sherman & Caudill, LLP takes a proactive approach to solving our client's legal issues. We find that the first 30 days of a new matter is the most important. Upon receipt of a file, our attorneys review the issue or complaint, meet with the client and interview the necessary witnesses, obtain the necessary documents and prepare a comprehensive overview to the client and/or carrier as the case may be. That way the file handling attorney knows all of the pertinent facts and can use those in making all future litigation decisions such as: arbitration vs court; removal to federal court is possible; filing a peremptory challenge to the assigned judge; recommending settlement vs. litigation; determining whether the case is appropriate for a summary judgment, or not; and developing a directed discovery plan and strategy. The time to learn everything about the case is before you make recommendations, not afterwards.
Callahan Thompson Sherman & Caudill, LLP is strongly dedicated to maintaining its position as a leader in its practice areas. Consistent with this commitment, we provide in-house training and seminars to enable every attorney to benefit from the insights and wisdom of partners, as well as that of experienced associates. Many of our members publish articles focusing on ground-breaking issues, participate in specialized industry seminars or conduct presentations that are tailored to a specific client's needs. In this dynamic profession, keeping both firm members and clients aware of new developments is essential to avoid litigation whenever possible, and to obtain optimal results whenever litigation is necessary.
Clients need to feel confident that the lawyer they have hired or the one provided to them by their carrier has the expertise, experience and resources to represent them effectively in Court. CTSC provides that to its clients. Specifically, CTSC's practice groups are chaired by lawyers with the experience in their particular fields. For example, Peter Callahan, who leads the firm's non-profit litigation team has been litigating high profile cases involving various non-profit organizations for over 40 years and he himself is a director of "Wells for Life" a leading non-profit organization which provides potable drinking water to those in need. Bob Thompson, who runs the firms' dealership litigation department has been lead counsel for auto dealers in landmark cases such as the Vehicle Lease Document Case, the Automobile Dealership Insurance cases and the Porsche repair cases.
CTSC trains all of its lawyers with both in-house training programs to ensure that its lawyers are up to date on the latest issues in the law and skills at effectively litigating cases. CTSC also provides its lawyers and clients access to cutting edge technology for a seamless and effective presentation of each case. A client doesn't need or want a case that has been assigned to an associate without the adequate training or experience to handle the file deftly and efficiently and without the necessary supervision to ensure a quality work product. We have inherited cases where the previously assigned firm simply gave the file to an associate who did not understand the case, filed sample pleadings that were not even appropriate for the type of action and waived all sorts of defense that would have been appropriate. We make sure that doesn't happen at CTSC.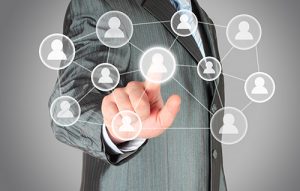 Industry studies show that the number one complaint of litigants is that their counsel fails to keep them informed or respond to their inquiries. At Callahan Thompson Sherman & Caudill, LLP, we take that to heart. We believe that communication is not simply an option, but is essential to our determination to provide quality legal services. We understand the needs and concerns of our clients as well as how to comply with your litigation guidelines. As such, our practice is to provide clients with frequent updates on the status of their cases, using various methods like e-mail, telephone and sometimes even video conferencing. We meet with our clients regularly and provide definitive evaluations, budgets, proposed strategies and recommendations. This level of communication and interaction enables clients to make prompt and well-informed decisions.
We take great pride in the services we provide and in the success of our clients. We endeavor to be valuable resources to them while working to promote their interests and keeping them informed every step of the way.